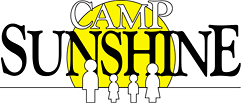 Camp Sunshine Receives Highest Rank Among Maine Charities for Financial Oversight and Transparency from Nation's Largest Charity Evaluator
Charity Navigator awards top 4-star rating to Camp Sunshine and seven other Maine non-profits
CASCO, Maine
(September 23, 2011)
– Camp Sunshine has received a coveted 4-star rating and the highest overall score among Maine charities for financial oversight, management and transparency from Charity Navigator, the nation's leading charity evaluator.
Located in Maine's Sebago Lakes region, Camp Sunshine (
www.campsunshine.org
) supports children with life-threatening illnesses and their families. Charity Navigator this week unveiled a more in-depth rating system for 2011, with results available at
www.charitynavigator.org
. The ratings, based on an unbiased data-driven analysis of financial information, help donors determine which charities they support are efficient and accountable.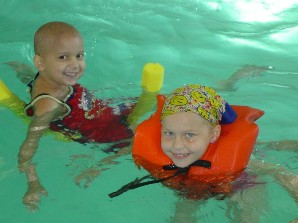 Camp Sunshine topped a list of
eight Maine non-profits
that received Charity Navigator's top 4-star rating, ranking first with an overall score of 68.52 out of 70. Other Maine non-profits achieving a 4-star rating: Bowdoin College (Brunswick), Coastal Maine Botanical Gardens (Boothbay), Farnsworth Art Museum (Rockland), Jackson Laboratory (Bar Harbor), Pine Tree Society (Bath), Preble Street (Portland) and Sustainable Harvest International (Surry).
"Camp Sunshine is proud to have earned this highest rating by Charity Navigator, especially given the caliber of the many other worthy charities in Maine," said Camp Sunshine Executive Director Matthew M. Hoidal, Esq. "Since our inception 27 years ago, our board has always placed the highest value on fiscal responsibility and accountability, ensuring Camp Sunshine's ability to remain effective and viable over the long-term."
Camp Sunshine
provides a camp vacation at no charge to children with life-threatening illnesses and their families. The camp offers one of the only programs in the nation whose mission is to address the impact of a life-threatening illness on every member of the immediate family. While attending the various week-long camps, families are able to rebuild relationships together and meet other families facing similar challenges.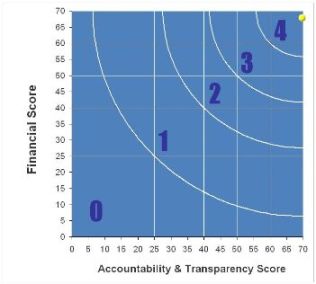 The 4-star rating from Charity Navigator provides a strong indicator that Camp Sunshine executes its mission in a fiscally responsible way, outperforming most other charities across the country.
Camp Sunshine's high score also is significant at a time of unprecedented growth in the non-profit sector and lingering difficult economic times. In a competitive philanthropic marketplace, potential donors are demanding more accountability, transparency and quantifiable results from the charities they choose to support.
Charity Navigator introduced an expanded and more in-depth rating system this year. In addition to evaluating a charity's Financial Health, which examines how a charity manages its finances day to day and how financially well-positioned it is to sustain its programs over time, the organization added a new Accountability & Transparency dimension, which tracks metrics such as whether the charity has an effective governance structure and whether it shares basic information with donors and other stakeholders.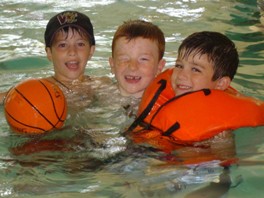 Located in Casco, Maine, along Sebago Lake, Camp Sunshine provides a welcome retreat for children and their families coping with such life-threatening illnesses as cancer, kidney disease and lupus. Since 1984, Camp Sunshine has offered recreational, medical and counseling services at no cost to more than 32,000 individuals from diverse cultural and economic backgrounds.
For more information about Camp Sunshine's programs and to learn more about volunteering or making a donation, visit the camp's website at
www.campsunshine.org
, or call (207) 655-3800.
About Camp Sunshine
Camp Sunshine offers children with life-threatening illnesses and their families a place to relax together for a week, and to take a break from the extraordinary demands placed upon them on a daily basis. The year-round program is free of charge and staffed almost entirely by volunteers. It is the only program in the nation whose mission is to address the impact of a life-threatening illness on every member of the immediate family — the ill child, the parents and the siblings. Since its inception in 1984, Camp Sunshine has provided a haven for more than 32,000 individuals from diverse cultural backgrounds. In addition to providing 24-hour on-site medical and psychosocial support, the camp offers a variety of daily activities, including swimming, boating, archery and soccer, and special events such as bonfires and cookouts. To support Camp Sunshine, call (207) 655-3800 or visit
www.campsunshine.org
.
About Charity Navigator
Charity Navigator is the largest charity evaluator in America and its website attracts more visitors than all other charity rating groups combined. The organization helps guide intelligent giving by evaluating the Financial Health and Accountability & Transparency of nearly 5,500 charities. Charity Navigator accepts no advertising or donations from the organizations it evaluates, ensuring unbiased evaluations, nor does it charge the public for this trusted data. As a result, Charity Navigator, a non-profit 501 (c) (3) organization itself, depends on support from individuals, corporations and foundations that believe it provides a much-needed service to America's charitable givers. Based in Glen Rock, N.J., Charity Navigator can be reached at (201) 818-1288 or
www.charitynavigator.org
.
# # #
Charity Navigator Graph
The yellow dot plots Camp Sunshine's near-perfect score for financial health, transparency and accountability. Find more information about Charity Navigator's methodology.
Here is more information about
Camp Sunshine
NOTE: Wolfe News Wire is an online source for news and information about noteworthy companies and organizations. We invite you to share this content and/or leave a comment. Background info and past news items from a specific organization can be found by clicking the side logos. For more info, please email info@wolfenews.com. Thank you!
©2015 Wolfe Public Relations. All Rights Reserved.