Rally North America's 'CJ Pony Parts - Rally New England 2013' Set for July 22-25
Auto rally through upstate New York and across New England into Canada to raise money for Camp Sunshine
ITHACA, N.Y. (July 21, 2013) – 1300 miles driving some of the most scenic roads in the country, surrounded by 80-plus sports cars, muscle cars, and other unique rides, searching for secret check points at incredible places – this is Rally New England 2013.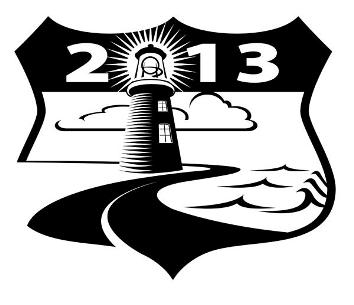 Rally New England 2013 features 80 teams of two or more people, three racing venues (Watkins Glen International in N.Y., Devils Bowl Speedway in Vt., and Oxford Dragway in Maine), 36 stops at historical or scenic locations across New England, and one great end-of-rally party to be held at The Boardwalk in Saint John, Canada.
Rally New England 2013 gets underway on Monday, July 22 in Ithaca, N.Y. and follows a course through Rutland, Vermont, New Hampshire and Lewiston, Maine before ending on Thursday, July 25 in Canada. Specific, secret check points that must be navigated along the route are not revealed to the participants until they leave their starting points each day.
Established in the winter of 2009, Rally North America Charities (www.RallyNorthAmerica.com) is a not-for-profit organization aimed at bringing automotive enthusiasts from all over the United States and Canada together for the purpose of auto rallying.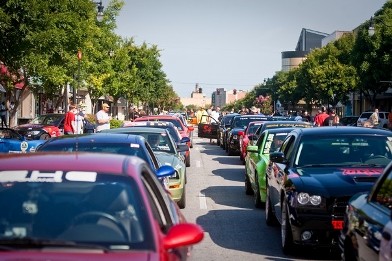 Each rally organized by Rally North America (RNA) carries a common idea – driving for a cause. RNA believes that by combining the love of the automotive lifestyle and a worthy charity organization, it is possible to do something "good" through the automotive hobby. Rally North America events have raised more than $100,000 in direct donations to the charities chosen as beneficiaries.
Rally North America participants are required to provide a professional and respectful representation of the automotive community to all. Participants must follow the rules of the road and are expected to be courteous to the drivers with whom they are sharing the road at all times.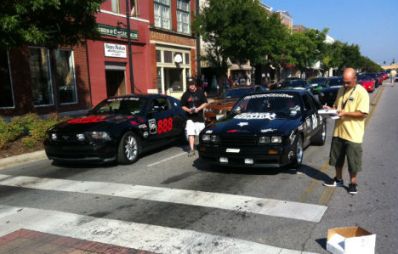 All Rally New England 2013 sponsors have made direct donations to the charity. Special thanks to CJ Pony Parts, Carlisle Events, AutoGeek.net, Monster Energy Drinks, Rich Brannon's Auto Value Parts Store, Hagerty Collector Car Insurance, Dermal Addictions Tattoo & Piercings, StimpyGato.net and Penn Tech Deployments.
Rally North America Charity for 2013
Camp Sunshine, a one-of-a-kind camp in Casco, Maine for children with life threatening illnesses and their families, is Rally North America's chosen charity for 2013.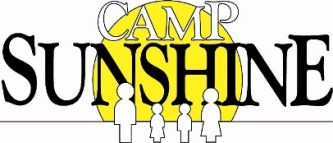 Rally North America solicits direct donations from businesses and corporate sponsors to its chosen charity. All rally costs are paid in full by Rally North America teams, who also are required to make a direct donation to the charity in order to participate in an RNA event.
Direct donations to Camp Sunshine supporting Rally North America can be made at https://www.firstgiving.com/1478/rallynewengland.
Camp Sunshine: Supporting Children and Their Entire Families
Camp Sunshine (www.campsunshine.org) is a nationally-recognized non-profit retreat for children with life threatening illnesses and their families. The camp has the distinction of being the only program in the nation whose mission is to address the impact of a life threatening illness on every member of the immediate family – the ill child, the parents and the siblings. Since its inception, Camp Sunshine has provided a haven for more than 30,000 individuals from diverse cultural backgrounds.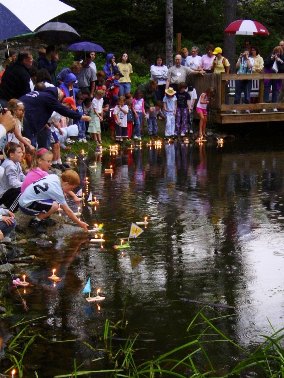 Families with a child diagnosed with diseases such as cancer, kidney disease, lupus, solid organ transplants, and other life threatening illnesses attend one of the week-long camps. The focus is on alleviating the strain that a life threatening illness takes not only on the sick child but also on other family members.
Families have an opportunity to rebuild their relationships together and meet other families facing similar challenges.
Free quality services are provided at the camp, including accommodations and meals, onsite medical services, counseling services, and recreational facilities. While the camp is in session, each family stays in their own family suite.
Volunteers, except for those who live nearby, also stay on the property. Camp Sunshine is staffed almost entirely by volunteers, many of whom return year after year. The volunteers reflect the diversity of the families and help with recreational leadership, childcare, food service and whatever else needs to be done.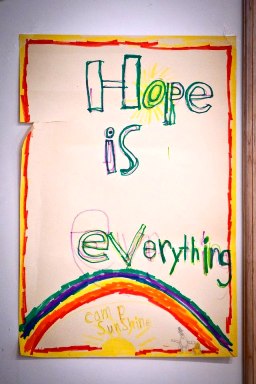 Another distinctive component of the program is the medical facilities and professional staff that are available to address the taxing physical needs of children with intrusive diseases. A physician is located at the camp for the entire session so that families can be secure in the knowledge that the camp offers 24-hour onsite medical support. In addition, a hospital with full-time emergency room physicians and pediatricians is only 25 minutes from the camp.
Recreational hours allow children to relax and enjoy the simple pleasures of childhood while their parents find quiet moments to walk by the lake and reaffirm their support for one another. In addition, games and events are designed to foster family involvement, encouraging families to laugh and play as a unit. This approach builds a new foundation the family can take with them when the camp is over to unite them during the darker times they will face.
Each family is sponsored by an individual, civic group, corporation, or foundation, which enables a family to spend a week at Camp Sunshine free of charge. The sponsorship for one family to participate in the week-long program is $2,000. The Family Sponsorship Program provides a way for donors to sponsor a family or families from their geographic area.
For more information, call Camp Sunshine at (207) 655-3800 or visit www.campsunshine.org.
Rally Event Dates & Times (participants must reach specific check points before reaching the finish line each day):
Monday, July 22
5:00 PM - Pre-Rally Drivers Meeting at the paddocks at Watkins Glen International, followed by two laps on the track
9:00 PM - Pre-Rally Benefit Auction, Avaga Restaurant in Ithaca, N.Y.
Tuesday, July 23
7:30 AM - Starting line: Ithaca Commons in Downtown Ithaca, N.Y.
4:00 PM - 6:30 PM - Finish Line: Baxter's Restaurant at the Rutland County Club in Rutland, Vt.
Wednesday, July 24
7:30 AM - 9:00 AM - Starting Line: Center Street in historic Rutland, Vt.
9:00 AM - 10:00 AM - Two laps at Devils Bowl Speedway in West Haven, Vt.
3:30 PM - 5:00 PM - Finish Line: Camp Sunshine in Casco, Maine
Thursday, July 25
7:30 AM - 8:45 AM - Starting line: Kennedy Park in Lewiston, Maine
9:00 AM - 10:00 AM - Oxford Dragway in Oxford, Maine. One pass at the drag strip per car.
4:45 PM - 7:00 PM - Finish Line: Market Square Boardwalk (1 Market Square) in Saint John, New Brunswick, Canada with the rally cars to be displayed on the boardwalk.
For more information about Rally New England 2013, visit www.RallyNorthAmerica.com or contact Tony@rallynorthamericacharities.com or scott@rallynorthamericacharities.com
# # #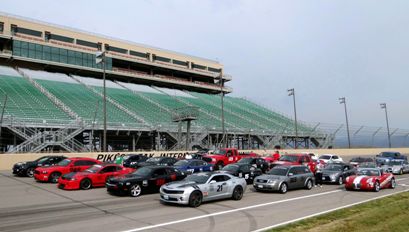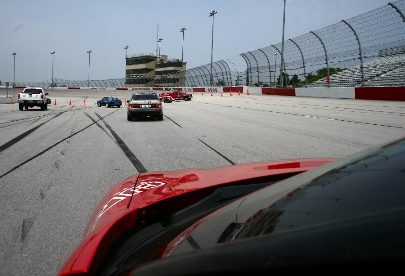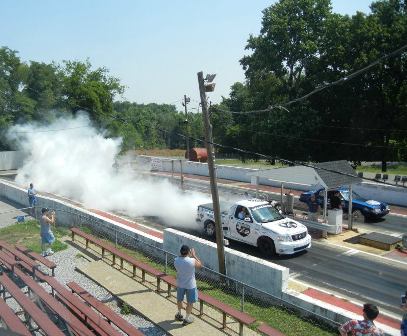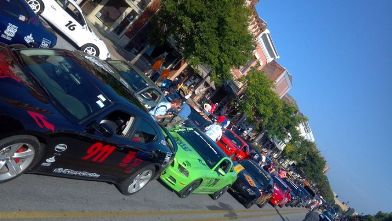 NOTE: Wolfe News Wire is an online source for news and information about noteworthy companies and organizations. We invite you to share this content and/or leave a comment. Background info and past news items from a specific organization can be found by clicking the side logos. For more info, please email info@wolfenews.com. Thank you!
©2015 Wolfe Public Relations. All Rights Reserved.