Featured News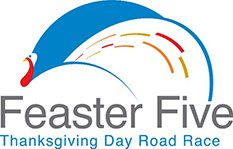 Ryan Hanigan of the Boston Red Sox to Serve as Grand Marshal of Feaster Five Thanksgiving Day Road Race Thursday
Red Sox catcher also signing autographs Wednesday afternoon at Feaster Five Expo at Merrimack College
ANDOVER, Mass. (November 23, 2015) – Boston Red Sox catcher Ryan Hanigan will serve as Grand Marshal of this week's 2015 Feaster Five Thanksgiving Day Road Race, one of New England's largest and most festive running events with more than 10,000 participants.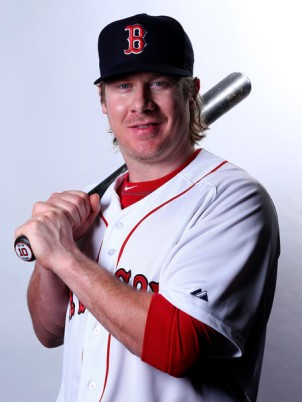 On Wednesday, Hanigan will welcome kids and adults as they pick up their bibs for the race and sign their gloves and baseballs from 3 to 6 p.m. at the race's Expo in the Sakowich Center at Merrimack College, joining running legends Joan Benoit Samuelson, Bill Rodgers, Team Hoyt and John Young at the star-studded Meet and Greet session.
Online registration for the popular Feaster Five Thanksgiving Day Road Race in Andover, Mass., on Nov. 26 is continuing at www.feasterfive.com. Once registered, participants can update their details via the www.myevents.active.com link on the website.
The Feaster Five's 5-mile and 5K races will begin at 8:30 a.m. and the Kid's Fun Run at 7:45 a.m. on Thanksgiving morning in Brickstone Square. For more information and a schedule of events, go to www.feasterfive.com.
Hosted by the Merrimack Valley Striders and managed by DMSE Sports, the Feaster Five is a holiday tradition for families and groups of friends across the region.
Every finisher at this Thanksgiving Day race goes home with an old-fashioned apple pie provided by Table Talk, a long-time New England favorite, hence the slogan "Will Run for Pie" found on t-shirts available for sale.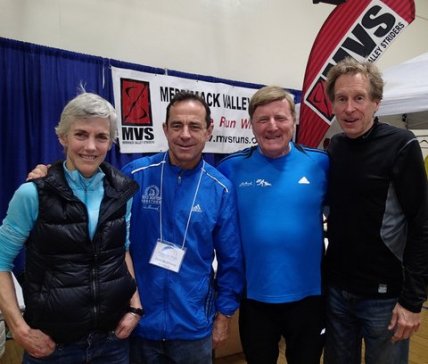 In addition to Hanigan, race VIPs include Olympic Gold Medalist Joan Benoit Samuelson, four-time Boston Marathon champ Bill Rodgers, and inspirational athletes John Young and Team Hoyt (Dick Hoyt and his son Rick have completed more than 1,000 road races, marathons and triathlons together since 1977 with Rick seated in a specialized wheelchair pushed by his father). The race director is Dave McGillivray, who also directs the B.A.A. Boston Maraton and was recently named by Runner's World as one of the 50 most influential people in road racing.
Proceeds from the race will benefit the Merrimack Valley YMCA, Challenge Unlimited at Ironstone Farm, Bellesini Academy and the Merrimack Valley Striders.
Founded by Dave McGillivray in 1981, DMSE Sports is a leader in sports event management, specializing in creating, marketing and producing mass participatory athletic events throughout the U.S. and abroad. In addition to the Feaster Five, DMSE manages the B.A.A. Boston Marathon, the TD Beach to Beacon in Maine, the New Balance Falmouth Road Race on Cape Cod, the Finish at the 50 at Patriot Place, Run for the Dream in Williamsburg, Va., the Bellin Run in Green Bay, Wis., and the Boston Marathon Jimmy Fund Walk, among others. For more info, visit www.dmsesports.com.
# # #
Photo ID: (from left) Joan Benoit Samuelson, Dave McGillivray, Dick Hoyt and Bill Rodgers will be on hand to meet and greet race participants from 3-6 p.m. on Wednesday at the Expo for the Feaster Five Thanksgiving Day Road Race.
See more news and information about DMSE Sports.
NOTE: Wolfe News Wire is an online source for news and information about noteworthy companies and organizations. We invite you to share this content and/or leave a comment. Background info and past news items from a specific organization can be found by clicking the side logos. For more info, please email info@wolfenews.com. Thank you!
©2015 Wolfe Public Relations. All Rights Reserved.