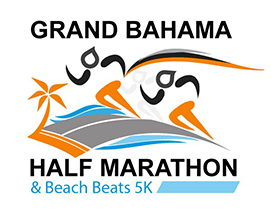 For Immediate Release
January 23, 2015

Contact:
Scott Kerr, World Events Network
(801) 718-5565
Jason Wolfe, Wolfe PR
(520) 207-9551
E-mail: skerr.su@gmail.com
Web Site: http://www.grandbahamahalf.com

Inaugural Grand Bahama Half Marathon and 5K Announced for March 28 in Freeport, Bahamas
Festive island party vibe to greet runners over race weekend March 26-28 at Grand Lucayan Beach Resort on Grand Bahama Island
FREEPORT, Grand Bahama Island (January 23, 2015) – Organizers announced today a new international half marathon and 5K on March 28 on Grand Bahama Island – one of the most pristine islands of The Bahamas and located less than 60 miles off the coast of Florida.
Registration for the Grand Bahama Half Marathon & Beach Beats 5K is underway at www.grandbahamahalf.com with discounts available to runners who sign up for either race by Feb. 15.
Race organizers are planning to take full advantage of the stunningly beautiful Caribbean setting to create a world-class road race with a festive, warm and laid-back island party vibe. The races will start, end and be celebrated at the Grand Lucayan Beach Resort in Freeport.
"Both courses are designed to be fast and flat, taking athletes along Grand Bahama Island's magnificent oceanfront and the varied scenic landmarks along the way," said Scott Kerr, a long-time race organizer who is managing the race with Larry Barthlow of World Events Network. "Grand Bahama is a well kept secret – and for no reason – it's less than 60 miles off the coast of Florida, has endless soft white sandy beaches, warm breezes and some of the clearest water on the planet."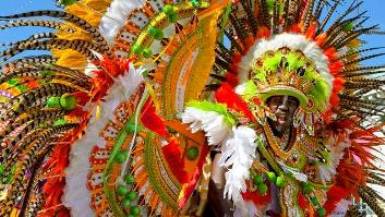 Race organizers are seeking a field of up to 5,000 runners from around the world, including a competitive group of elite athletes, added Kerr, who has directed the Salt Lake City Marathon and a host of other sports events.
As the Official Race Headquarters, the Grand Lucayan Beach Resort will serve as the host hotel for the Grand Bahama Half Marathon & Beach Beats 5K. Race week activities kick off with the Feelin' Good Expo (Thurs. & Fri., March 26-27) and Island Breeze Carbo Load Dinner (Fri., March 27). Following the two races on Saturday morning, the event will be capped off by the Get Your Groove on Post Race Beach Party into the wee hours of March 28.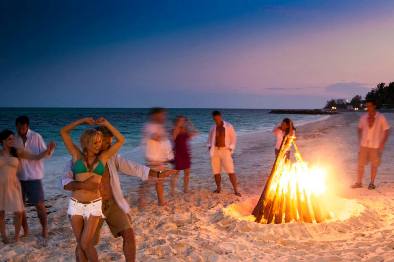 A schedule of events is posted on the race website at http://grandbahamahalf.com/weekend-events/. Volunteers also are needed and can register online or contact info@grandbahamahalf.com for more info.
"We're so excited to be able to offer this new road race event to runners in the U.S., the Caribbean and around the world, and introduce them to one of the most idyllic island settings anywhere," Barthlow said. "They're going to fall in love with this island, its people, the food, the music and, hopefully, the Grand Bahama Half Marathon. We can't wait."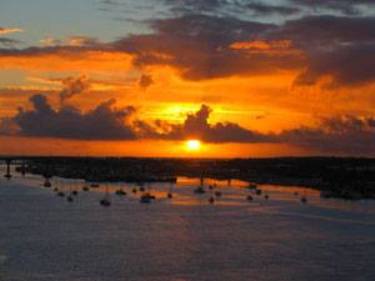 Grand Bahama Island offers something for every taste. In addition to unique bird life, a cavernous diving world, extensive beach activities and a wide range of water sports, visitors will find excellent duty-free bargains, high-end shops, lively bars and entertainment. And thanks to the trade winds, the average temperature for March is a pleasant 77°F. For more information on Freeport, Grand Bahama, visit http://www.bahamas.com/deals-packages.
Transportation to and from Grand Bahama Island is a breeze. The island is served by a number of airlines, including American, US Airways, Delta, Bahamas Air and others.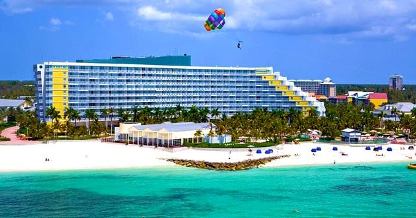 Visitors also have the option of taking a short 45-minute ferry ride departing from Port Everglades in Fort Lauderdale. Also, the Grand Lucayan Beach Resort is offering special weekend rate packages in conjunction with the event.
For more information about registration, travel and accommodations, go to www.grandbahamahalf.com. Find the Grand Bahama Half Marathon on Facebook and Twitter.
# # #
NOTE: Wolfe News Wire is an online source for news and information about noteworthy companies and organizations. We invite you to share this content and/or leave a comment. Background info and past news items from a specific organization can be found by clicking the side logos. For more info, please email info@wolfenews.com. Thank you!
©2015 Wolfe Public Relations. All Rights Reserved.