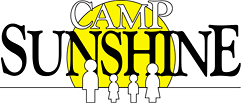 Camp Sunshine Pumpkin Festival Raises $80,175 to Support Children with Life-Threatening Illnesses and Their Families
More than 20,000 attend daylong festival at L.L. Bean in Freeport, Maine that featured 7,658 illuminated jack-o-lanterns
CASCO, Maine (October 31, 2012) – The 10th annual Camp Sunshine Pumpkin Festival at L.L. Bean raised $80,175 for the one-of-a-kind national retreat in Casco that supports children with life-threatening illnesses and their families, Camp Sunshine officials announced Wednesday.
More than 20,000 festival-goers attended the daylong event on Oct. 27 in Freeport, Maine that was capped by the spectacular display of 7,658 illuminated jack-o-lanterns glowing in the night sky. Last year's Camp Sunshine (www.campsunshine.org) festival featured 5,200 lit jack-o-lanterns.
"We were thrilled with the number of pumpkins sponsored, carved and displayed, which surpassed last year's number by 50 percent," said Matthew M. Hoidal, Esq., executive director at Camp Sunshine. "Most heartwarming was the widespread participation from Maine schools, our sponsors and volunteers, and the general public. This event, like Camp Sunshine, is a labor of love made possible by many hands. Together, one pumpkin at a time, we can help thousands more sick children and their families."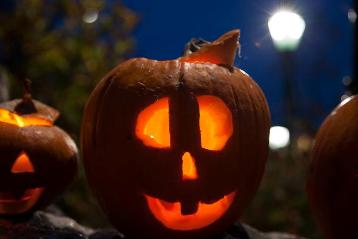 The $80,000 in proceeds this year is enough to sponsor an entire week-long session at Camp Sunshine for 40 sick children and their entire families, Hoidal said.
Camp Sunshine's pumpkin festivals have raised more than $1.1 million over the years to help keep the Camp's year-round programs available to families year-round, free of charge.
The 2012 Camp Sunshine Pumpkin Festival, hosted by L.L. Bean and presented by Hancock Lumber and TD Bank, included more than 250 volunteers. Each pumpkin was sponsored with a $10 donation – and only pumpkins that got sponsored were carved and displayed. Other major corporate sponsors included Iberdrola USA/Central Maine Power, JetBlue Airways, NAPA Auto Parts, New Penn Trucking, Premier Trailer Leasing, Seacoast Scaffolding, Spectrum Medical Group, Village Candle, WCSH6, 94.9WHOM, Q97.9; and Downeast Energy, Kemp Goldberg Partners, Maine Magazine, ReVision Energy, and Wicked Whoopies.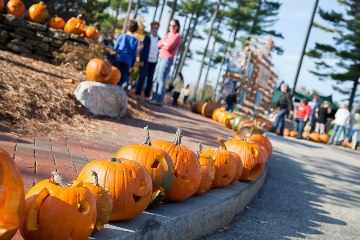 The Pumpkin Festival also featured kid's activities, entertainment, food, costume parade, pumpkin whoopie pie eating contest and a full schedule of bands that rotated on stage throughout the day.
In an exciting Corporate Carving Challenge, Kemp Goldberg Partners had the guts to reclaim its title from 2010 by carving 73 pumpkins in 10 minutes to top defending champion Downeast Energy's 70 carved pumpkins. Other top teams included Iberdrola USA/Central Maine Power, with 61 carved pumpkins, NAPA Auto Group with 59 and TD Bank with 42.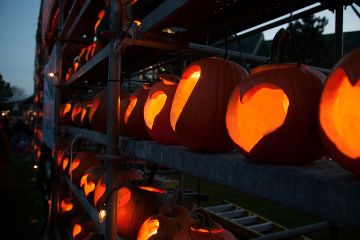 In addition, several southern Maine schools joined forces to assist in pumpkin prepping and delivered as many as 5,000 carved pumpkins to the event. That effort was led by Freeport schools – Freeport High School, Freeport Middle School, Mast Landing School and Morse Street School – and also included Westbrook High School, Cheverus High School, Falmouth Elementary School, Gray-New Gloucester High School, Lake Region High School and Mt. Ararat High School.
For more information about Camp Sunshine's programs and to learn more about volunteering or making a donation, visit the camp's website at www.campsunshine.org, or call (207) 655-3800.
About Camp Sunshine
Camp Sunshine offers children with life-threatening illnesses and their families a place to relax together for a week, and to take a break from the extraordinary demands placed upon them on a daily basis. The year-round program is free of charge and staffed almost entirely by volunteers. It is the only program in the nation whose mission is to address the impact of a life-threatening illness on every member of the immediate family – the ill child, the parents and the siblings. Since its inception in 1984, Camp Sunshine has provided a haven for more than 32,000 individuals from diverse cultural backgrounds. In addition to providing 24-hour on-site medical and psychosocial support, the camp offers a variety of daily activities, including swimming, boating, archery and soccer, and special events such as bonfires and cookouts; and also hosts fall and winter programs. To support Camp Sunshine, call (207) 655-3800 or visit www.campsunshine.org.
# # #
All photos courtesy of jane berger photography.
More images from the 2012 Camp Sunshine Pumpkin Festival at L.L. Bean in Freeport, Maine: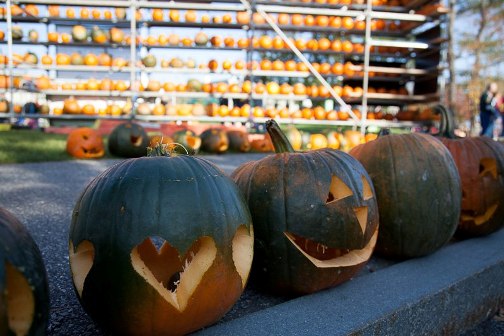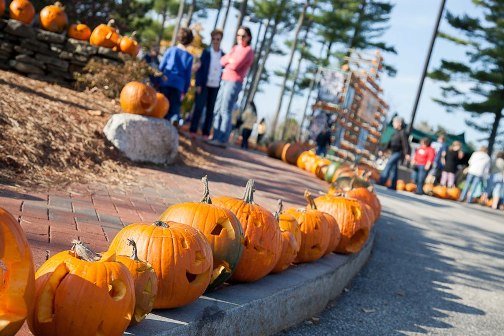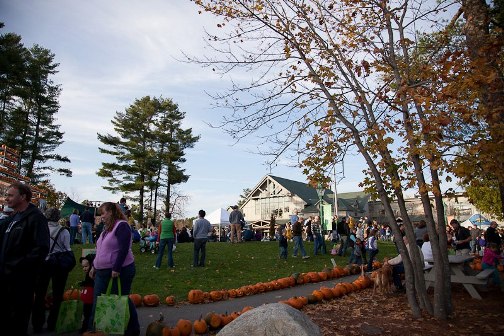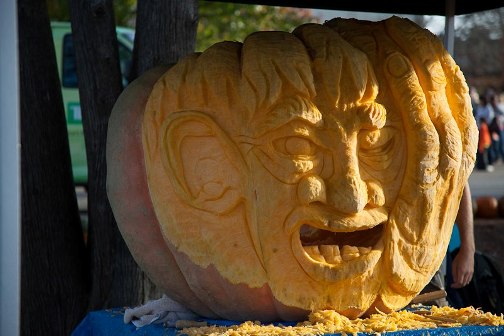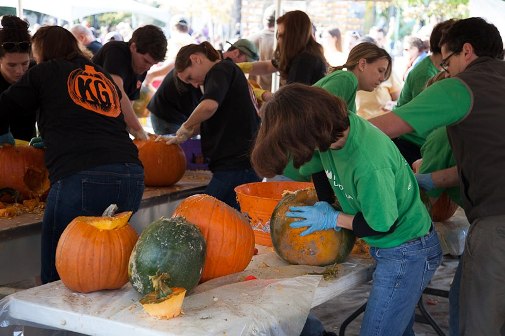 Contestents dig in in the Corporate Carving Challenge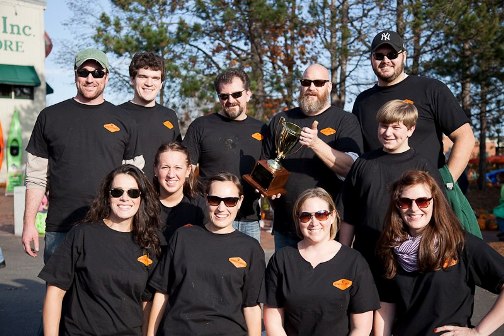 The Corporate Carving Challenge champs from Kemp Goldberg Partners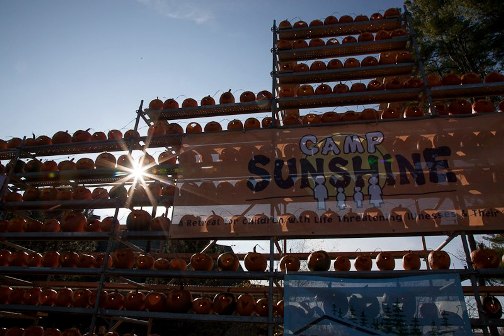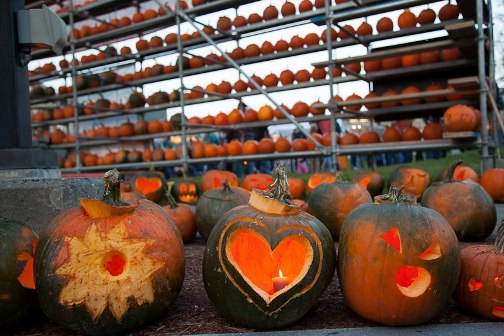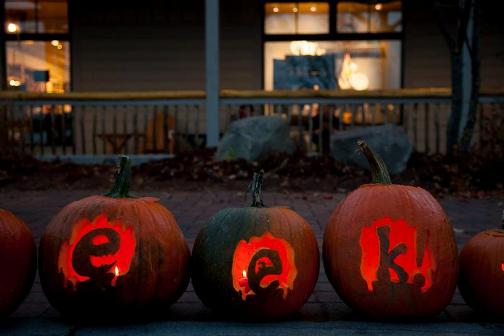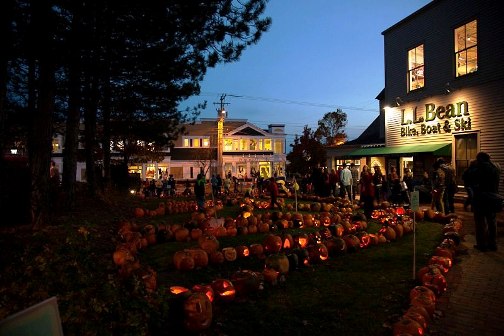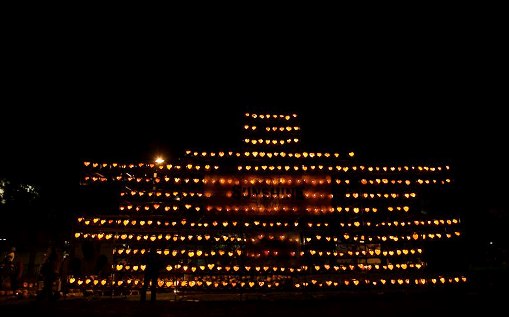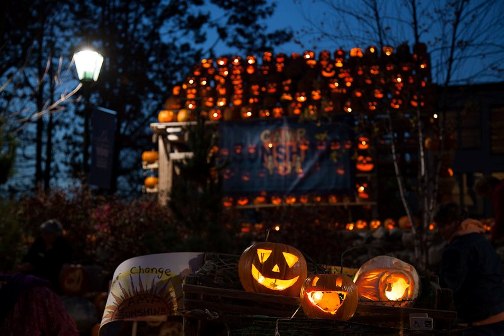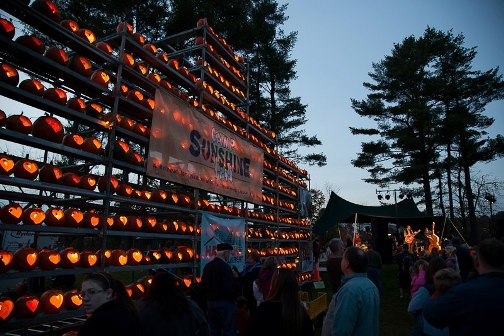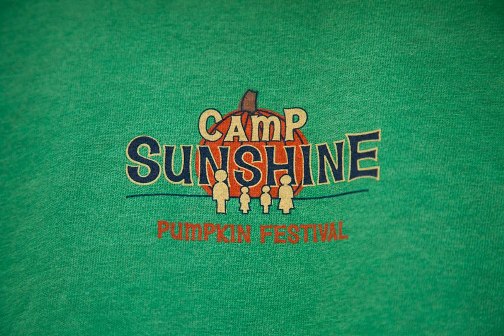 Here is more information about Camp Sunshine
NOTE: Wolfe News Wire is an online source for news and information about noteworthy companies and organizations. We invite you to share this content and/or leave a comment. Background info and past news items from a specific organization can be found by clicking the side logos. For more info, please email info@wolfenews.com. Thank you!
©2015 Wolfe Public Relations. All Rights Reserved.