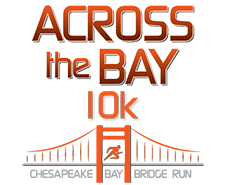 Organizers of 'Across the Bay 10K' Name Official Charity Partners to Benefit from Chesapeake Bay Bridge Run
Yellow Ribbon Fund and Bosom Buddies Charities will benefit from the race, which opens for general registration Nov. 9
STEVENSVILLE, Md. (October 30, 2013) – Organizers of Across the Bay 10K on Wednesday named two Maryland non-profit organizations – the Yellow Ribbon Fund and Bosom Buddies Charities – as charity partners for the new Chesapeake Bay Bridge run.
The charities will each receive a beneficiary package worth $50,000 and 25 bib entries for fundraising purposes.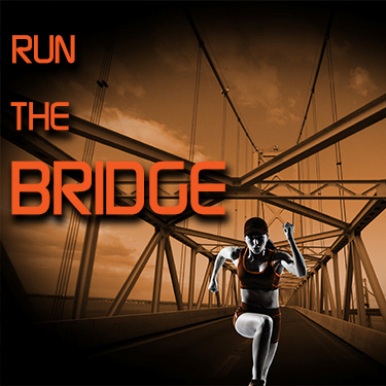 "The charities chosen represent very meaningful causes and these particular charity partners allow us to have a direct impact on our state and local communities," said Sparrow Rogers, who along with Peter Paris founded the Chesapeake Bay Bridge Run, LLC, a Maryland-based partnership behind the Across the Bay 10K. "We are very excited to work with our charity partners and we have no doubt that our runners will go the extra mile to support their fundraising efforts."
The inaugural Across the Bay 10K is set for Nov. 9, 2014. General registration opens at midnight on Saturday, Nov. 9 of this year at www.bridgerace.com. A special pre-registration program already has signed up 5,000 runners and organizers anticipate registering as many as 20,000 runners. Runners are encouraged to fundraise for charity. More information is available on the race website.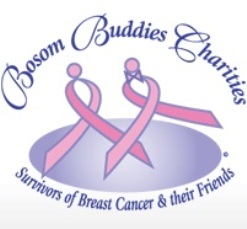 Based in Queen Anne's County, the host county for the bridge race, Bosom Buddies Charities promotes breast cancer awareness, encourages early detection and support treatment and celebrates healing. Find more information about Bosom Buddies Charities at www.bosombuddiescharities.com.
"We are honored that Bosom Buddies Charities was chosen as one of the charity partners for this great event," said Biana Arentz, president of Bosom Buddies Charities. "We are looking forward to this opportunity to promote breast cancer awareness and to getting our community as excited about this race as we are."
Mark E. Robbins, executive director of the Yellow Ribbon Fund, said he is thrilled that the Across the Bay team selected the organization as a charity partner.
"Our mission is to assist injured service members and their families, and being a part of this event gives us the opportunity to share the story of our great heroes," Robbins said.

The Yellow Ribbon Fund provides support to injured service members and their families while they are at Walter Reed National Military Medical Center in Bethesda, Md., at Fort Belvoir Community Hospital, in Fort Belvoir, Va., and after they return to their hometowns. Find more information about the Yellow Ribbon Fund at www.yellowribbonfund.com.
These are the first of several charities that will be named throughout the year and benefit from the race, organizers said.
Earlier this month, race organizers announced that Dave McGillivray, one of the top race directors in the U.S., will oversee the highly anticipated event with his team at DMSE Sports, a race management firm he founded in 1981. McGillivray directs the B.A.A. Boston Marathon and other iconic road races such as the New Balance Falmouth Road Race on Cape Cod, the Bellin Run in Green Bay and the TD Beach to Beacon 10K in Maine and is considered a legend in the running world for his race management skills as well as his personal feats of endurance, including his groundbreaking run across the U.S. for charity in 1978.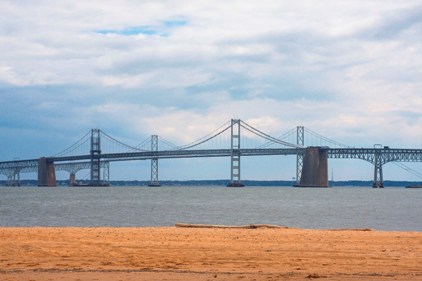 The 6.2-mile point-to-point course will take runners over the 4.35-mile bridge, which reaches 186 feet at its tallest point. When opened in 1952, the Chesapeake Bay Bridge was the world's longest continuous over-water steel structure. The parallel span was added in 1973. Though no longer the longest, the iconic bridge remains heavily traveled as a link from Virginia, D.C. and Baltimore to coastal communities such as Ocean City, Md., Rehoboth Beach, Del. and the Eastern Shore.
The Across the Bay 10K in 2014 will mark the first organized crossing of the Chesapeake Bay Bridge on foot in eight years. Unlike other landmark bridges, such as the Golden Gate Bridge, the Chesapeake Bay Bridge does not accommodate pedestrians. But for almost three decades, the annual Bay Bridge Walk and Governor's Bay Bridge Run gave thousands of walkers and runners the opportunity to cross the bridge on foot. Neither event has taken place since 2006.
The race's Facebook page is located at www.facebook.com/10kacrossthebay and for news releases and background info, go to the race's page on Wolfe News Wire. Group registrations and sponsorships are available by e-mailing the race organizers at info@bridgerace.com.
About Chesapeake Bay Bridge Run LLC
Chesapeake Bay Bridge Run, LLC is a Maryland-based partnership founded by Peter Paris and Sparrow Rogers. The Across the Bay 10K will be hosted by Live Work Play in QA, the State of Maryland and the Annapolis Visitors Bureau.
About DMSE Sports, Inc.
Founded by Dave McGillivray in 1981, DMSE Sports is a leader in sports event management, specializing in creating, marketing and producing mass participatory athletic events throughout the U.S. and abroad. In addition to the Feaster Five, DMSE manages the B.A.A. Boston Marathon, the TD Beach to Beacon in Maine, the New Balance Falmouth Road Race on Cape Cod, the Finish at the 50 at Patriot Place, Run for the Dream in Williamsburg, Va., the Bellin Run in Green Bay, Wis., and the Boston Marathon Jimmy Fund Walk, among others. Over $100 million collectively has been raised in events McGillivray and DMSE Sports have managed over the past 30 years. For more info, visit www.dmsesports.com.
# # #
NOTE: Wolfe News Wire is an online source for news and information about noteworthy companies and organizations. We invite you to share this content and/or leave a comment. Background info and past news items from a specific organization can be found by clicking the side logos. For more info, please email info@wolfenews.com. Thank you!
©2015 Wolfe Public Relations. All Rights Reserved.