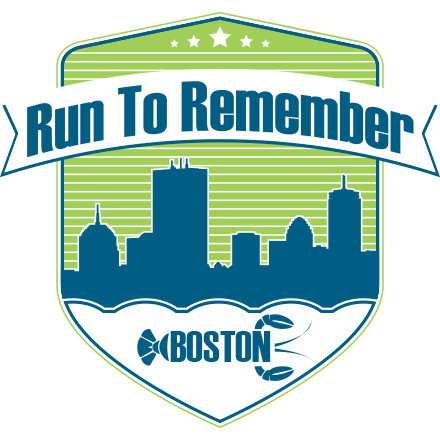 For Immediate Release
March 10, 2014

Contact:
Steve Balfour, Race Director
(617) 543-5648
E-mail: jason@wolfenews.com

Jason Wolfe, Wolfe PR
(520) 207-9551

Registration Ahead of Last Year's Pace for Boston's Run to Remember Half Marathon and 5-Mile on May 25
Popular downtown Boston road race pays tribute to fallen law enforcement officers
BOSTON (March 10, 2014) – Runners are registering in record numbers for the 2014 Boston's Run to Remember, which honors law enforcement officers, first responders and others who run toward danger, not away from it.
The event's half marathon and 5-mile races are set for Sunday, May 25, starting from the Seaport World Trade Center in downtown Boston. This is the 10th year for the annual charity event, created as a tribute to Massachusetts law enforcement officers killed in the line of duty. Register at www.bostonsruntoremember.com.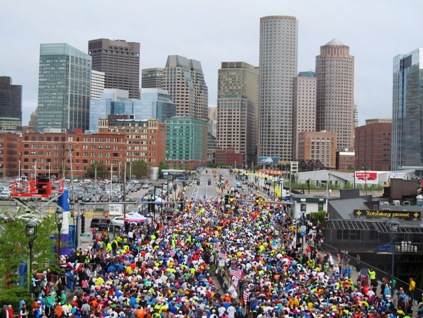 Last year, a record-setting 8,763 runners crossed the finish line, which marked the first large road race in downtown Boston following the Boston Marathon tragedy in April. Runners wore bibs to honor MIT police Officer Sean Collier, who was killed by the Boston Marathon bombers.
"We continue to be Boston Strong and I think that explains why registrations are running 2,000 ahead of last year's pace at this time – we are past half full and it's only early March," said Race Director Steve Balfour. "We know we will need to close down registration at some point, so we encourage everyone who wants to take part to register online soon before we sell out."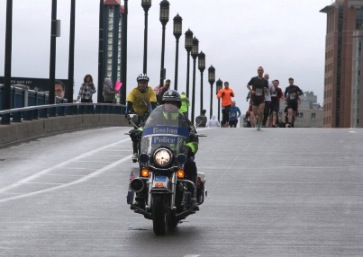 Both races feature loop courses that start at the Seaport World Trade Center and wind through historic downtown Boston, with the half marathon crossing over the Charles River along Memorial Drive in Cambridge before looping back.
For additional information, find the race on Facebook or visit the website at www.bostonsruntoremember.com.
Boston's Run to Remember is produced by a handful of police officers and detectives who volunteer their time to create, organize and manage the race.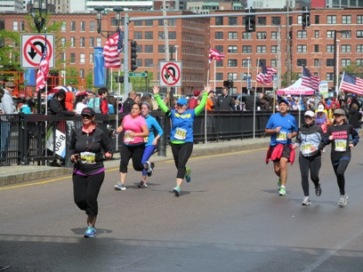 Proceeds benefit the community and children's programs of the Boston Police Runner's Club. For those who cannot run this year but want to take part, donations may be made to Boston's Run to Remember and sent to P.O. Box 760670, Melrose, MA 02176.
Additionally, there are a number of charities who also use the race as a fundraising effort for their programs, including the Alzheimer's Association, where Balfour also works as Director of Special Events.
# # #
2013 race course action photos provided courtesy of www.kenshelton.com.
NOTE: Wolfe News Wire is an online source for news and information about noteworthy companies and organizations. We invite you to share this content and/or leave a comment. Background info and past news items from a specific organization can be found by clicking the side logos. For more info, please email info@wolfenews.com. Thank you!
©2015 Wolfe Public Relations. All Rights Reserved.